8th grader makes 92 saves in Minnesota high school hockey game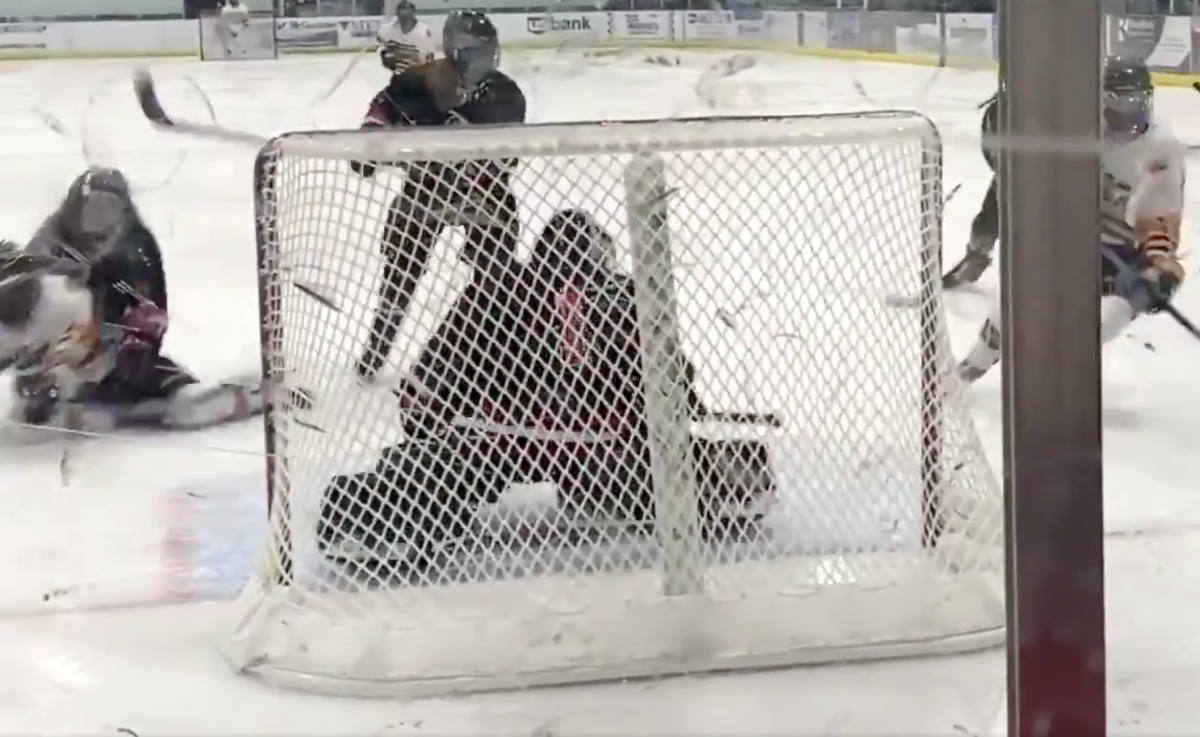 A female hockey player most have never heard of could be on her way to becoming a household name in the state of hockey. Aliya Gricius, an eighth-grader, is the starting goaltender for Winona's varsity team, and she's defended more shots on goal than probably anyone on the planet.
In a 9-0 loss to Northfield on Saturday night, Gricius made an astonishing 92 saves. Northfield beat Winona 101-3, spicing up the eighth-year goaltender with 32 shots on goal in the first period, 38 in the second period and another 31 in the third period.
"Point of the cap to Winona girls' hockey goaltender Aliya Gricius, who made 92 – NINETY-TWO! – saves in the Winhawks' 9-0 loss to Northfield last night. Gricius was outstanding for an inexperienced Winhawks team this year, averaging .884% saves averaging 52.7 saves/game," tweeted Jason Feldman of the Rochester Post-Bulletin.
In 816 minutes of ice time this season, Gricius had stood in front of 954 shots, blocking 843 for the Winhawks 0-17, according to MN Hockey Hub. His game log is breathtaking to watch.
She made 86 saves in the season opener against Rochester Century, which is one of her seven games in which she was peppered with at least 60 shots on goal.
In a February game in which Winona was crushed by Owatonna 8-0, Gricius caught the eye of Faribault Daily News sportswriter Martin Schlegal, who tweeted: "As good as the Huskies were tonight, I would like to point out that Winona has an 8th in the net. Aliya Gricius has a .818 SV% over two periods. She is absolutely the reason why this is not two digits. Keep the name for future use."
Winona Daily News' Alex VandenHouten called Gricius "as good as advertised" in a January game in which she made more than 80 saves.
Gricius will be back in goal Monday night when the Winona/Cotter Winhawks take on Red Wing in the first round of the Section 1A playoffs. The game starts at 7 p.m. at Red Wing.