Boston Bruins honor late Connecticut hockey player Teddy Balkind in pre-game ceremony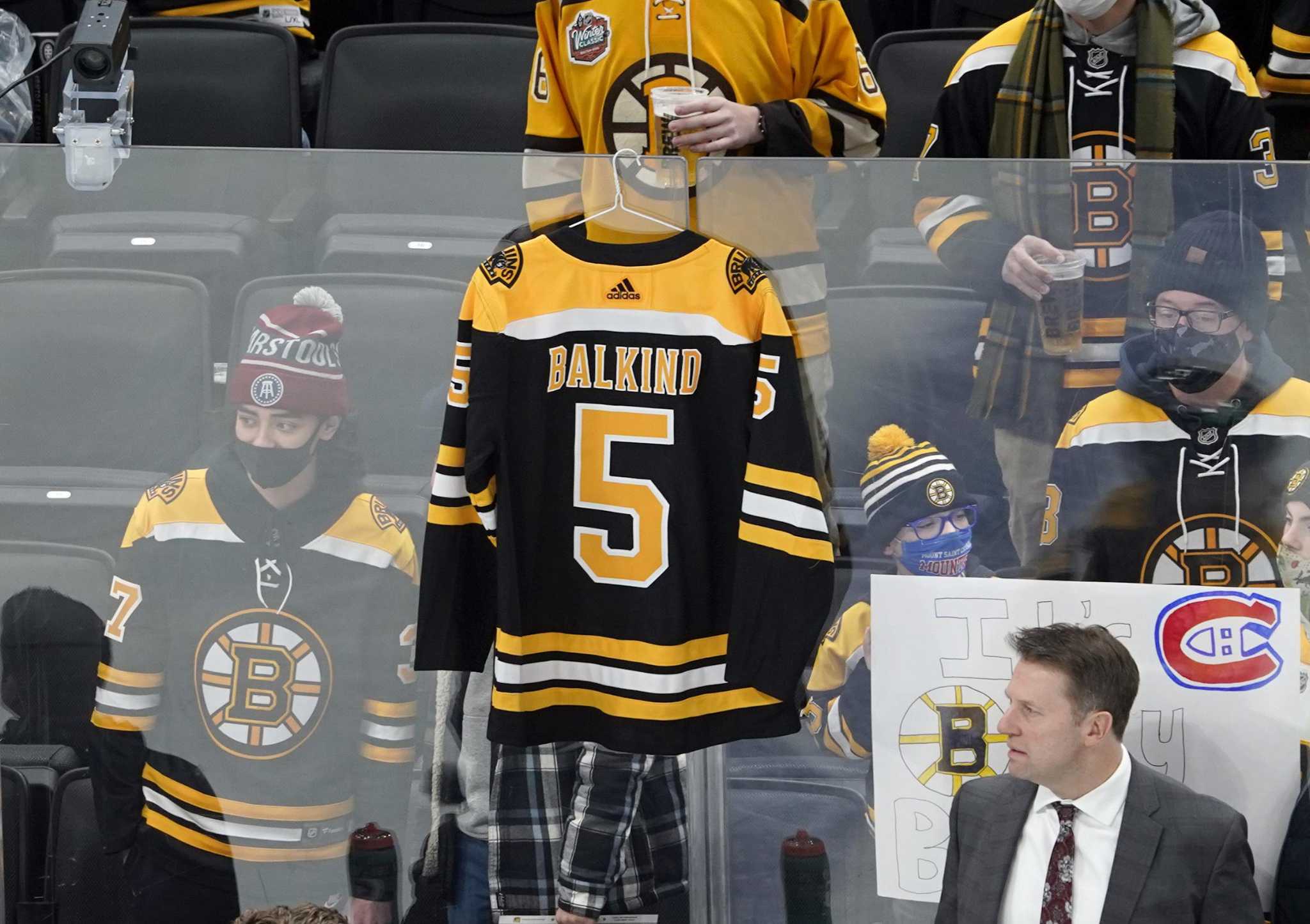 The Boston Bruins paid tribute Wednesday night to Teddy Balkind, the New Canaan teenager who died of an injury during a hockey game last week.
Captain Patrice Bergeron hung a Bruins jersey adorned with "BALKIND" and the number 5 behind the bench before the game against the Montreal Canadiens. There was also a minute's silence at TD Garden before the game.