"He's kind of everything we're looking for in a hockey player" — Villeneuve, a very capable and very competitive center, leads the list of Wolves selections in the OHL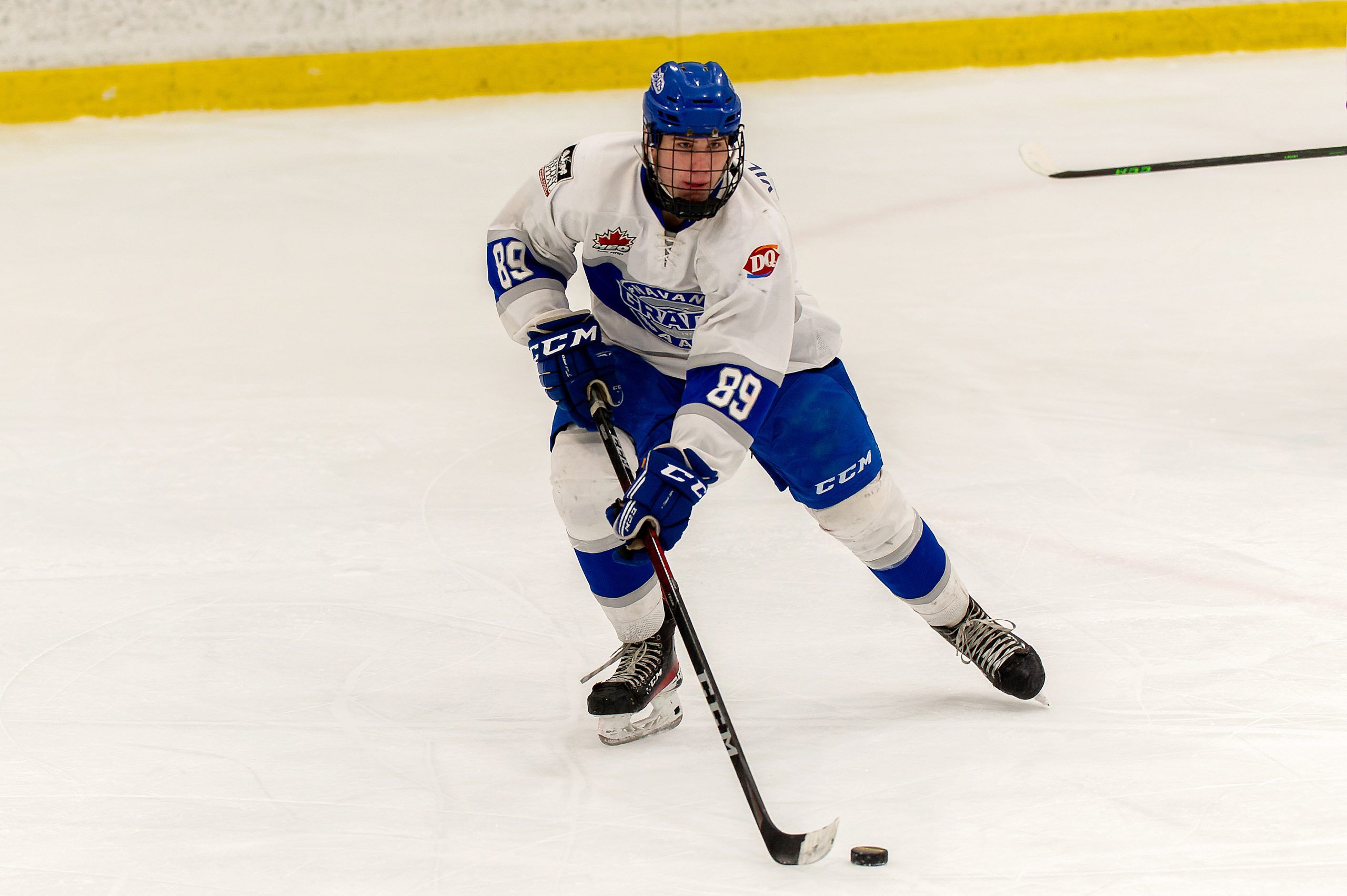 Pack takes big winger Walton and keeper Gaulton in second round
Content of the article
Rob Papineau remembers the first time he saw Nathan Villeneuve play in person.
Content of the article
It was October 15 and Villeneuve, a highly skilled and hardworking center for the Navan Grads AAA U18 team, was playing in a tournament in his hometown of Ottawa. From the moment he stepped on the ice, the Sudbury Wolves general manager knew he was looking at a special player.
"It was one of the most impressive first shifts I can remember, of any young guy we've scouted here in the last six years," Papineau recalled. "He just jumped off the ice. There is a presence in him, with his speed and the way he competes. We kept coming back and we kept coming back and Ottawa had a great market this year, there are so many great players there, and we just felt this guy never let us down.
Papineau was then more than eager to welcome the 6-foot, 180-pound player to the Wolves organization on Friday night, making him a first-round pick, third overall, in the 2022 OHL Priority Selection.
"We are thrilled to be able to bring Nathan to Sudbury," said Papineau. "He's kind of everything we look for in a hockey player. He's one of those guys, if you talk to anybody around him, he trains, he approaches everything like a pro. His level of competition is high in everything he does.
As announced a day earlier, the Saginaw Spirit selected Exceptional Status forward Michael Misa first overall, before the Erie Otters took Mississauga Senators teammate Malcolm Spence second overall.
Sudbury added Kieron Walton, a towering North York Rangers U16 AAA winger, in the second round, 28th overall, then Andrew Gaulton, a Markham Majors U16 goaltender, 43rd overall.
Content of the article
Having turned 16 just two weeks ago, Villeneuve was one of the top scorers in the Hockey Eastern Ontario U18 AAA league, with 26 goals and 41 assists in just 30 games. He played in seven regular season games as Navan entered the Central Canada Hockey League, while training regularly with the junior club, and scored in a playoff appearance on April 12.
Different aspects of his game reminded the Sudbury general manager of current and former Wolves fan favorites – in the best way.
"He has the speed of a David Goyette, this determination and this level of competition of a Kocha Delic and this physical presence of a Macauley Carson," suggested Papineau. "He's someone we're really excited to be able to draft at No. 3."
He expects the youngster to make a relatively smooth transition to the OHL level, citing his superior training habits and great attitude.
"He visited the city and the arena with his family and we had a very good discussion," said Papineau. "He's a really honest kid, very easy to talk to. He loves the game and he's a bit of an ice rat. He's spent a lot of time at Navan this season training and developing. with the junior team and talking to their coach, who brought him up at the end of the year, if he wasn't at one of their practices or at a practice or game with the U18s, you'd see him at the rink watching the guys from 2007 he knew. He only lives for hockey. That's what he wants."
Walton, a Toronto native, already 6-foot-5, 205 pounds, has been hailed as a very promising player with major league potential who combines size, speed and skill with the puck while continuing to work on his consistency.
Gaulton, a 6-foot-2, 185-pound player from Bowmanville, Ont., formed half of a highly effective goaltending tandem with fellow draftee Jacob Gibbons.
The OHL Draft continues Saturday, with Round 4 beginning at 9 a.m. Sudbury selects 82nd overall and then 86th to start the day.
Look for more coverage of Wolves draft picks and local selections on www.thesudburystar.com and in Tuesday's print edition.
bleeson@postmedia.com
Twitter: @ben_leeson