Hockey player kicks his opponent in the face of Skate, cops investigate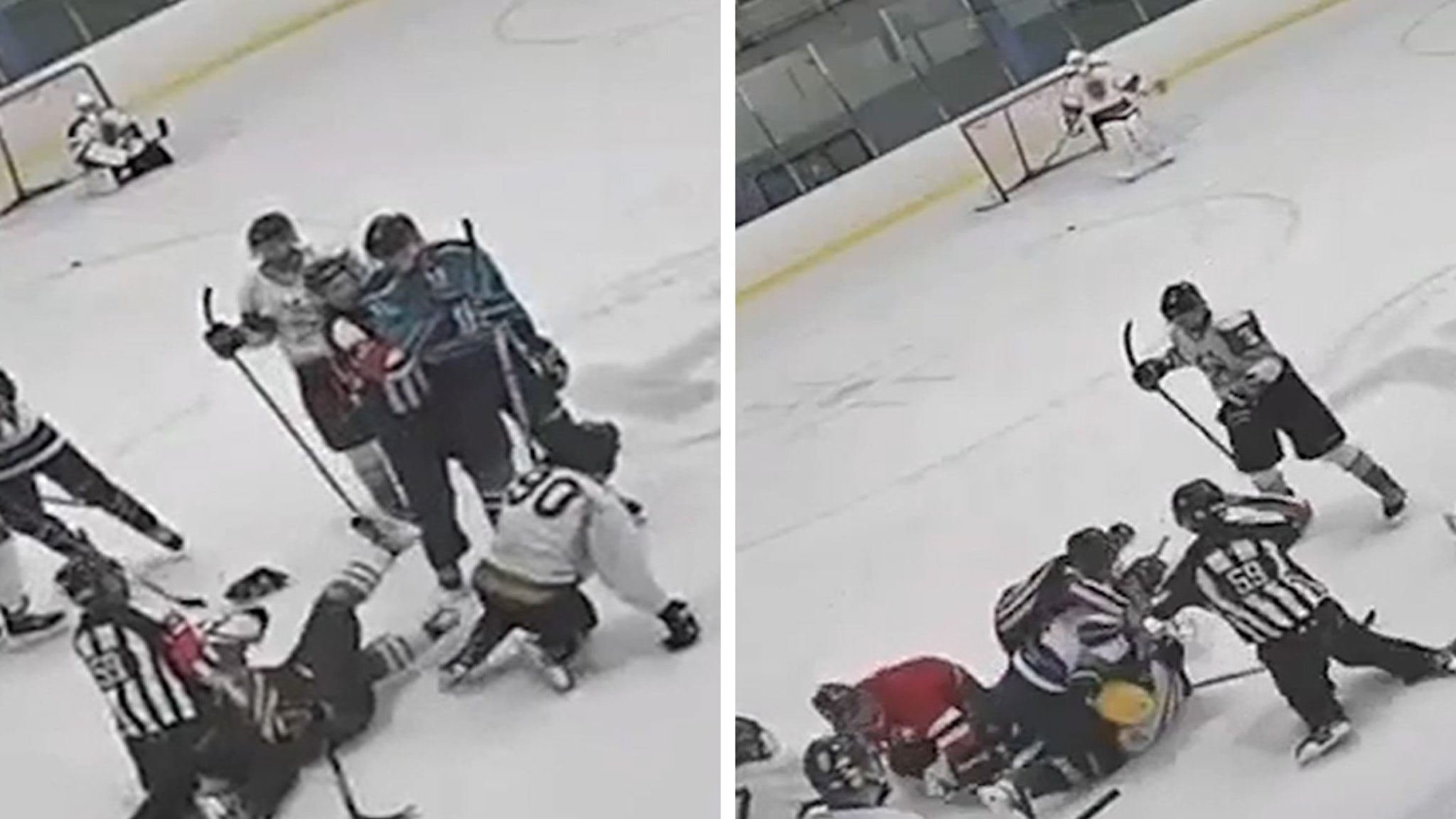 An adult league hockey player in Canada directly kicked an opponent in the face with his skate during a mid-game brawl…and the incident was so reckless, police say now TMZ Sports they are investigating all this.
You can see in the arena video, two players from opposing teams were fighting in the 3rd period… when all of a sudden one of the guys appeared to intentionally kick the other with the blade of his skate.
The player wearing a #90 jersey immediately fell onto the ice and covered his face. His teammates, meanwhile, chased the kick suspect before the referees finally intervened. The guy received a penalty and was kicked out of the game.
Burnaby Royal Canadian Mounted Police told us the victim received medical treatment for the injuries he sustained from the kick, adding that they have since opened an investigation.
"Burnaby RCMP continue to investigate the circumstances and actions that led to the player's injuries," officials said.
"Burnaby RCMP are in possession of a video showing an angle of the incident, which has been collected as evidence. Investigators are still speaking with players and witnesses."
In addition to the ejection, the kick suspect also received an indefinite suspension from the ASHL, which said in a statement, "The on-ice conduct and demeanor depicted in the video is in no way consistent with values ​​of our league and the rules of the game."
"While we recognize that total prevention of incidents such as this is not possible, we will continue to ensure that such incidents are handled with appropriate additional discipline, including the possibility of a player being sent off permanently. of the league."