Notre Dame-WH men's hockey scores first win over Fairfield Prep in four years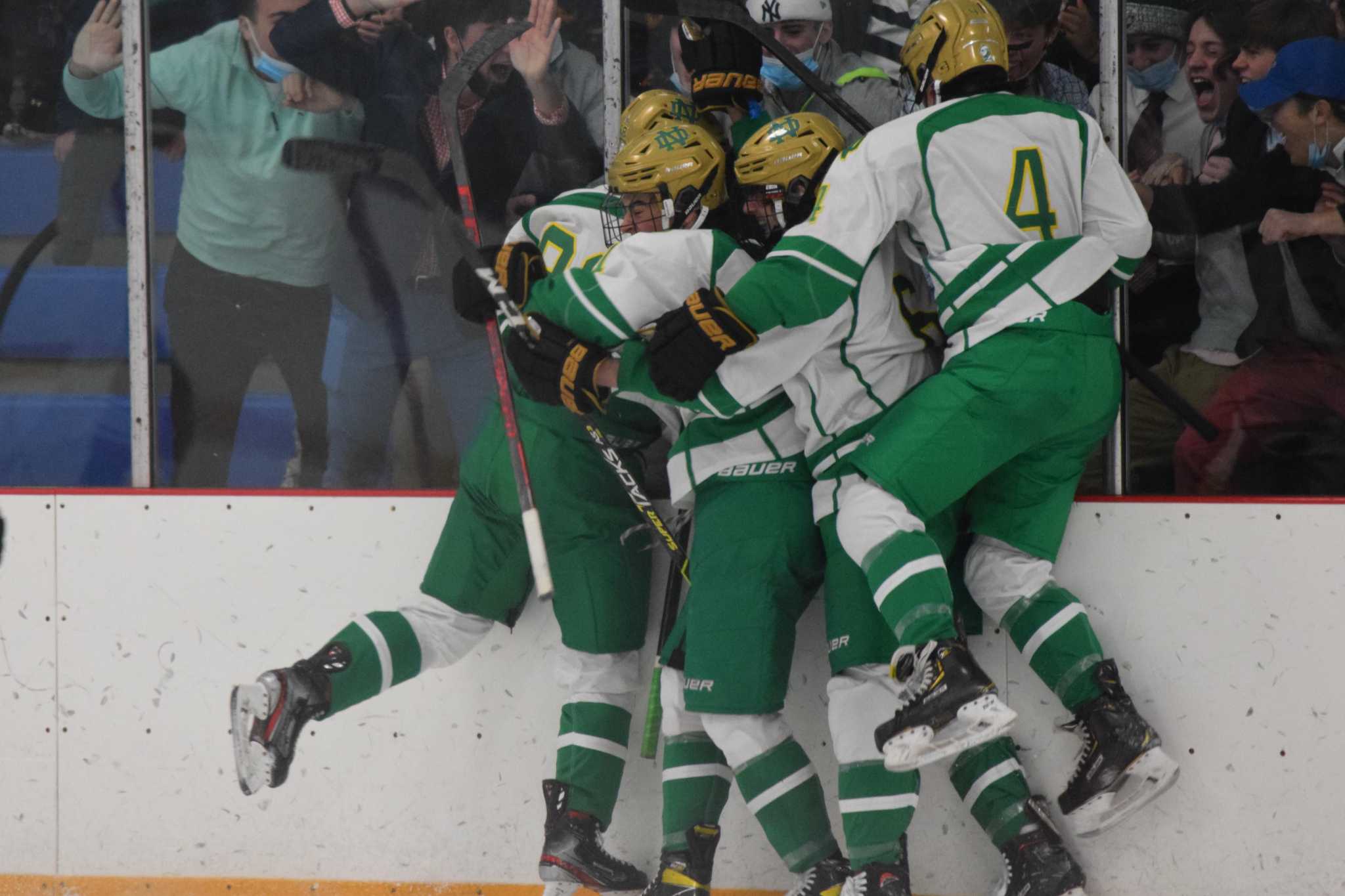 WEST HAVEN – Notre Dame-West Haven junior Ty Battipaglia understands the rivalry between the Green Knights and Fairfield Prep. When the Jesuits took the lead early on Saturday afternoon, Battipaglia took over.
Behind two first-period goals by the Cheshire junior and a strong goaltending performance by Peter Alfano, Notre Dame topped Fairfield Prep 5-2 in a Southern Connecticut Conference Division I game at the Edward L. Bennett Rink.