Police investigate scuffle after hockey game – The Forest Scout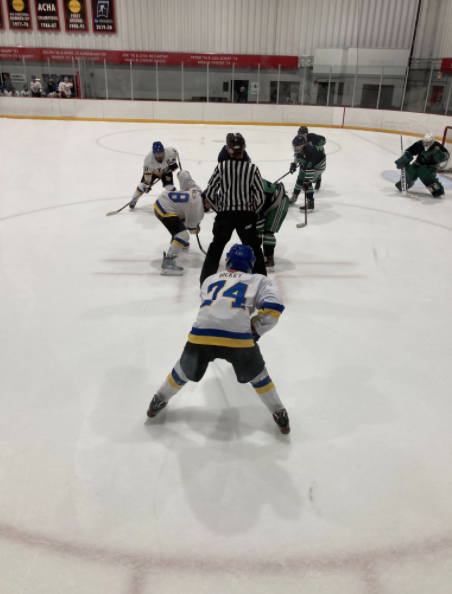 The infamous Lake Forest High School-Libertyville High School rivalry turned physical last week when a brawl involving up to 40 students broke out after a hockey game.
A representative from the Vernon Hills Police Department said Forest scout No one was charged on Thursday, but the incident is still under investigation.
Principal Erin Lenart sent a letter this week to students, staff and parents urging the community to "rise above" the ugliness of rivalry. The directors of Vernon Hills and Libertyville have also contacted their communities.
Lenart focused on what LFHS can do to work with neighboring communities "to do better for our students". She stressed that retaliation is not the answer.
"Last weekend I heard rumors from our students looking for ways to retaliate with rumors of plans to potentially vandalize personal property… These actions have only and will continue an unhealthy rivalry between our schools – a rivalry that can possibly lead to worse decision making with unhappy people. consequences, "she wrote.
"
All I could see was a swarm of roses. They were hammering the glass so hard I thought it was going to shatter.
– Lily Pédian
Excitement was high in the days leading up to the October 6 game. A large number of students had planned to come to the long-awaited game at Glacier Ice Arena in Vernon Hills. After football, hockey may have the highest level of student attendance at their games. Attendance was even higher due to the anticipation of playing Lake Forest High School's biggest rival.
"After each cheer, tension mounted on both sides. Everyone was shouting loud cheers and at the end of the game I completely lost my voice, "said junior Savvy Smothers. See the video.
Chants were drawn from both sides, some were not suitable for publication in Forest scout. Students on both sides used mocking stereotypes of opposing communities. At one point, senior Gigi Snellback said she heard a few opposing fans shout, "Meet us outside."
The game ended with a score of 5-3, another victory for Scout hockey. After an exciting game, the Boy Scouts were ready to leave the arena, but when they tried to exit the rink the gates were blocked by a crowd of students from Libertyville and Vernon Hills, some of whom were decked out in rose for their 'rose' game in honor of Breast Cancer Awareness Month.
"All I could see was a swarm of roses," said junior Lily Pedian. "They were hammering the glass so hard I thought it was going to shatter."
Junior Bella Ranallo said she was close to the front lines when the fight broke out.
"We were all trying to get out as they were pushing and swinging on people. They hit people and shut the doors to them, "she said. "Someone grabbed my sweatshirt and pulled me out. He was yelling at me, then I walked over to my car as people surrounded him, screaming and pushing at each other.
Vernon Hills Police responded and made sure everyone got to their car safely. Ranallo stayed with her friend Juju Hunt as she spoke to the police. Hunt had been punched in the face, leaving her with a bleeding lip.
The fight was filmed by several students. Just minutes after the fight, the video spread to Instagram and Snapchat.
"I am deeply disappointed with the behavior I have witnessed. Violence, verbal harassment and aggression towards others directly oppose our DARING mission and our core values ​​of respect, kindness and decency. These are not empty words, they are commitments to act, "Vernon Hills principal Jon Guillaume wrote to parents.
The week before the fight, the college football team beat Libertyville 56-19 in their comeback game, which may have added to the tension between the schools.