Powassan Voodoos and French River Rapids trade hockey players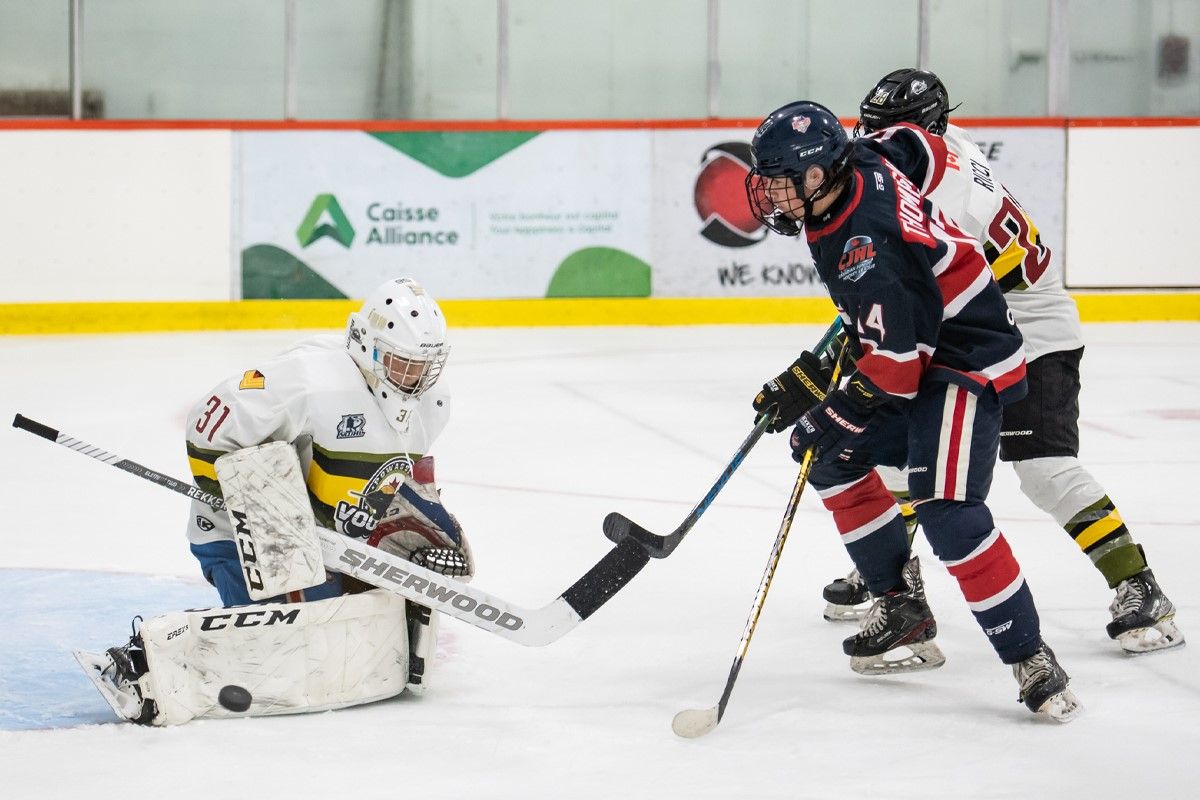 Content of the article
Powassan Voodoos and French River Rapids have traded former Trappers forwards, the Voodoos announced on Thursday.
The Voodoos sent 18-year-old forward Will Bourre and a development fee to French River for 17-year-old battalion prospect Chase Thompson.
Bourre, one of the U18 AAA Trappers' leading scorers last season, has 3 assists in 13 games for the Voodoos so far this season, while the 5'11", 172-pound Thompson has 2 goals and 1 assist in 14 games with the Rapids.
"We are very pleased to add Chase Thompson to our team, Chase is from Callander and grew up in the Powassan area," said Peter Goulet, Voodoos Head Coach and Vice President of Hockey Operations.
Thompson, who attended the North Bay Battalion's main camp this summer, was drafted in the 14th round of the 2021 OHL priority draft.
"He will bring a lot of courage and energy to our team and I hear he is a great young man and as captain of the Rapids he should be excellent in the locker room. We welcome him to our crew. "
Goulet said it was difficult to let go of Bourre, who was improving in this exchange of trapper for trapper.
"We wish Will Bourre all the best at Rivière des Français," said Goulet.
"Unfortunately in situations like this sometimes we have to move a good player, a team-mate and a good young man. Will is going to be a great junior player.
Thompson is expected to join the Voodoos on Thursday night as they travel to Sudbury to face the Sudbury Cubs. The puck drop is scheduled for 7:05 p.m. at Countryside Arena in Sudbury.