Shore Conference Hockey Scores Thursday, March 4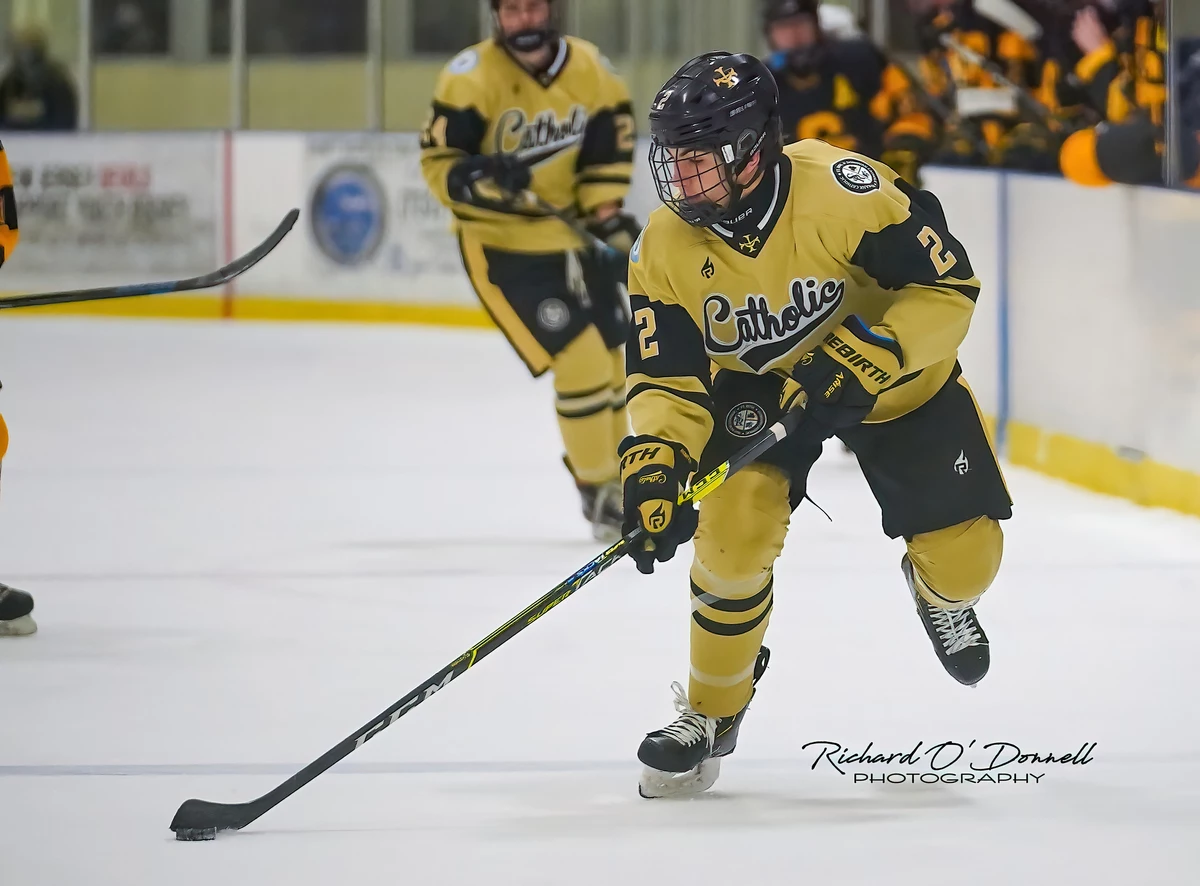 Thursday, March 4
North Division
Sainte-Rose 3, Middletown North 2
Senior forward Christopher Lordi scored the game-clinching goal with 17 seconds left in the third period to lead the St. Rose/Red Bank Catholic/Donovan Catholic trio to a resounding victory over the Lions.
Middletown North took a 2-0 lead in the first period thanks to goals from Zach Brady and Jesse Dickinson before Aidan Grant put St. Rose on the board with 2:26 left in the first period. After a scoreless second period, St. Rose equalized on the stick of junior defenseman Jack Foote.
Senior goaltender Jack Bilancione was outstanding in goal with 40 saves while Grant led the offense with a goal and two assists. Lordi finished with a goal and an assist and Matthew Strano added two assists.
Justin Dickinson made 27 saves for Middletown North.
South Division
Brick Memorial 6, Lacey 1
Dan Aulisi had two goals and two assists and Tyler Oliveira had two goals and an assist to lead the Mustangs past the Lions.
Chris Clayton and Belle Wurmser each had a goal and an assist and Nick Barroqueiro had three assists. Sam Stulic made 17 saves in goal to claim the win.
Frank Hubscher scored Lacey's goal and Jacob Turrin made 33 saves.
Non-divisional
Ocean 4, Freehold Township 3
Junior forward Pat Olenski scored twice and junior goaltender Tony Macaluso made 29 saves as the Spartans (7-1-1) edged the Patriots to end their season on a six-game winning streak.
Aiden Mumm and Landon Bennett each scored once and Laszlo Simon had three assists for Ocean.
Jackson Lehman scored twice, Jake Butler scored once and Karina Vang made 24 saves to lead Freehold Township (2-9).
Out of conference
St. Jean Vianney 5, Princeton 4
Senior forwards SJ LeComte, Colin Gartz and Nick Colao made the most of their final high school game as they led the Lancers (8-1-2) to a thrilling season-ending win over the Tigers (2-2).
LeComte recorded his first career hat trick, Colao scored the go-ahead goal with 1:35 remaining and Gartz also scored once for the Lancers, who originally had to stop their program on Feb. 25 but were able to build up a little training. seniors and JV players to play one last match.
Senior goalie Joe Morris made 12 saves and junior goalie Dan Shallcross made 13 saves.
9 SHORE RESTAURANTS SO GOOD THEY SHOULD BE FRANCHISED