Spruce Grove hockey player representing Team Brick Alberta in The Brick Invitational Hockey Tournament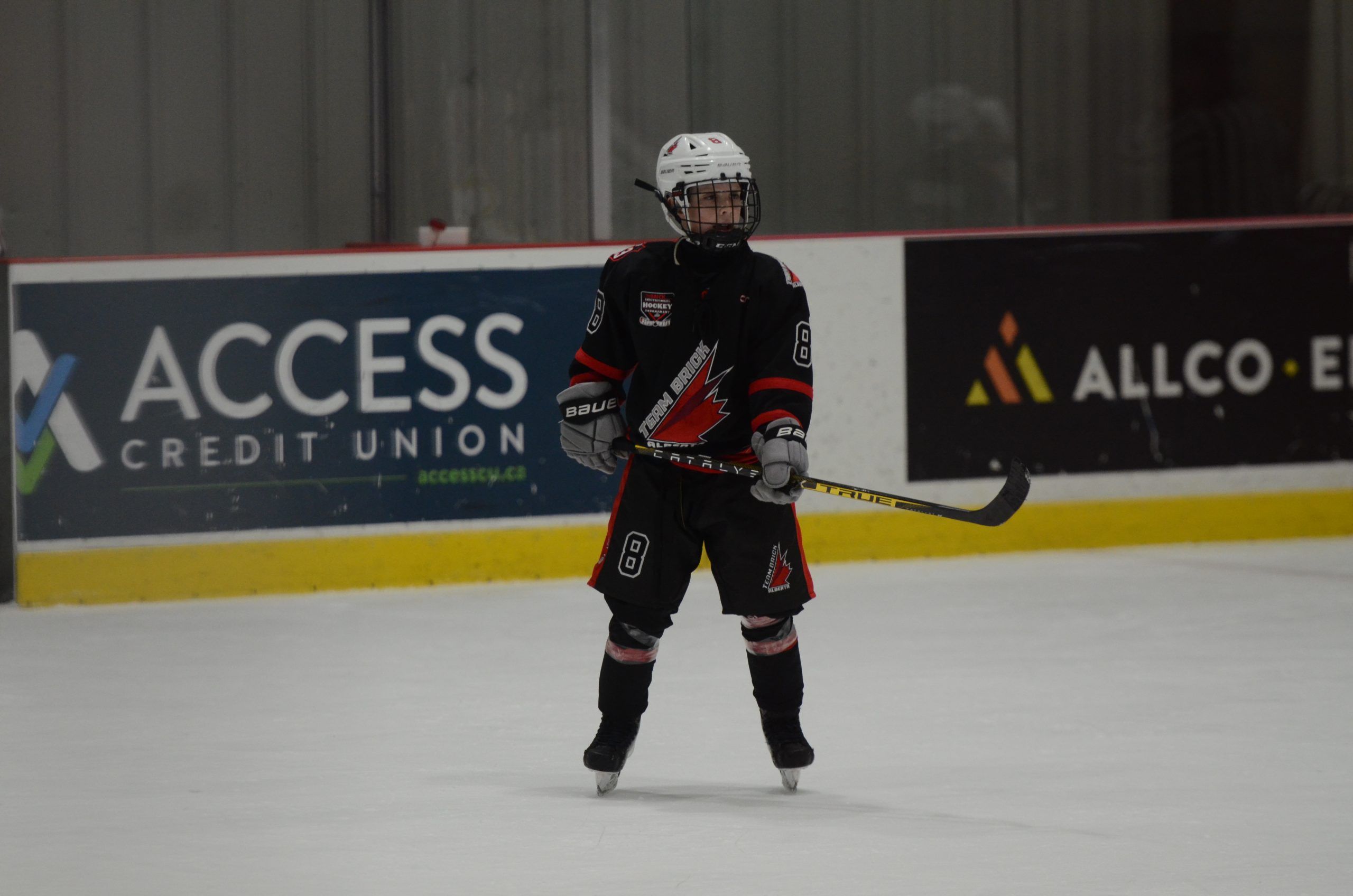 Content of the article
A local hockey player is living his dream.
Content of the article
Hayden Swain, 10, of Spruce Grove, is currently playing for Team Brick Alberta in the 32nd Brick Invitational Hockey Tournament.
"It was a proud moment for dad for sure. He works hard and trains a lot on his own, so he really deserves it and I'm happy for him," said Devin Swain, Hayden's father.
Hosted at the Ice Palace in the West Edmonton Mall since its founding by Bill Comrie in 1990, the annual summer tournament pits North America's best minor hockey players in a friendly competition for the coveted Brick Cup.
The tournament suffered a two-year hiatus in 2020 and 2021 due to the COVID-19 pandemic. Typically, the event is only open to players between the ages of nine and 10. This year, however, a second competition has been added for players born in 2011 who missed their chance to compete last year. It took place from Wednesday June 29 to Sunday July 3. The regular tournament, featuring players born in 2012, started on Monday July 4 and will run until Sunday July 10. The 2019 defending champions are the Connecticut Jr. Rangers.
Ever since he first watched the tournament at age six, Swain knew he wanted to play for Brick Alberta when he turned 10. For the past two years, he has played as a defenseman for Aces Hockey Academy in Edmonton. Super League (HSL).
"He actually told me that he would play in the team one day, so he was pretty excited when he got the invitation because he had been waiting for it for a long time. It was his goal in life" , Swain said.
Content of the article
Swain was one of 120 prospects selected by Team Brick Alberta to compete for a spot on the team. The first trial took place in Edmonton at the Ice Palace over the Christmas holidays in December 2021, followed by a combined final evaluation of 50 players in April 2022 at the same location. The combination consisted of small area games, team skill drills, positional drills and team building drills. The final squad of 18 players, including Swain, was finalized following this evaluation.
This year's teams include Team Brick Alberta, CCM Chicago, Conneticut Jr. Rangers, Western Selects, Boston Jr. Bruins, Saskatchewan Jr. Pats, Manitoba Jr. Ice, Detroit Jr. Red Wings, BC Jr. Canucks, Team Minnesota, Montreal Canadiens, Toronto Bulldogs, Team Pennsylvania and Toronto Pro Hockey. Since the end of May, the Brick Alberta team has practiced every weekend and competed at the North American Hockey Classic in Winnipeg, Manitoba, in preparation for the tournament.
Now able to tick The Brick Invitational Tournament off his hockey hit list, Swain's new goal is to be selected in the Western Hockey League (WHL) Priority Draft when he 15 years old. He said he wanted to play for the Edmonton Oil Kings.
To date, 75 tournament participants have continued to play in the NHL including Hart Trophy and Ted Lindsay Award winner Auston Matthews and fellow Toronto Maple Leafs Morgan Rielly and Mitchell Marner, as well as Tampa Bay Lightning forwards Brayden Point and Steven Stamkos, Vancouver Canucks center Bo Horvat, Calgary Flames left wing Johnny Gaudreau, Chicago Blackhawks Jonathan Toews and Edmonton Oilers forward Ryan Nugent-Hopkins.
The semi-finals will begin on Saturday, July 9, followed by the final on Sunday, July 10 at 12 p.m.
"We're a really good team and I think we're going to do well at the tournament," Swain said.
rhowell@postmedia.com