The puck drops in the Guns & Hoses hockey game on Friday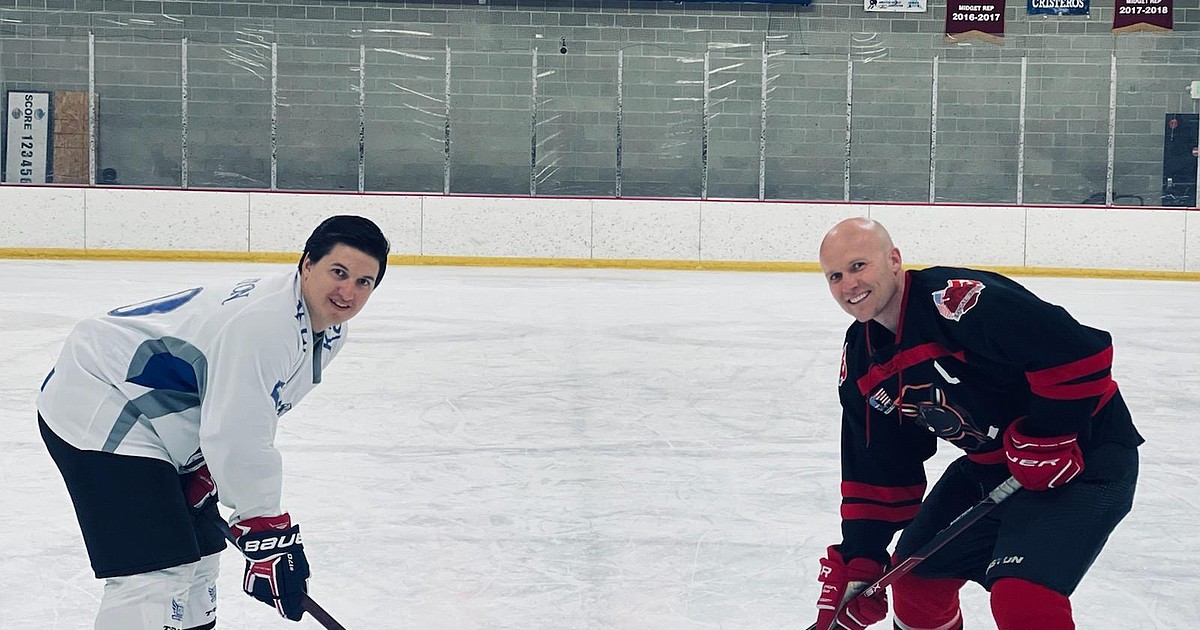 COEUR d'ALENE — Although they must get along while diligently serving our community, it's a different story once on the ice.
Northern Idaho law enforcement and firefighters are set to square off this Friday at 6 p.m. in the fifth annual Guns & Hoses Charity Hockey Game in support of Special Olympics Idaho.
Held at Frontier Ice Area, 3525 W. Seltice Way in Coeur d'Alene, event organizer and reserve Kootenai County Sheriff's Deputy Matt Creighton can't wait to bring back the classic rivalry game.
Conversations about the game started after last year's "Battle of the Badges" game, in which northern Idaho law enforcement faced off against Spokane law enforcement and raised 5,300 $ for the Holidays and Heroes program.
"We had a great time with Battle of the Badges, but decided we wanted to bring this one back after so many years."
The last Guns & Hoses match took place in 2015 after the tragic shooting of police sergeant Cd'A. Greg Moore.
For this year's charity, the teams and the Inland Northwest Hero's Foundation have teamed up to support Special Olympics Idaho.
Creighton explained that the organization will send many athletes to the American Games to be held this summer in Orlando, Florida. One such athlete in particular will be Guns & Hoses VIP guest Jacob Kerr, who qualified for the Special Olympics. at golf. Creighton will play as a unified partner in the event.
"We are thrilled to be the beneficiaries of the Guns and Hoses event," said Kristi Kraft, President and CEO of Special Olympics Idaho. "This will help fund our Team Idaho delegation to compete in the 2022 US Games in June. We would like to thank the Kootenai County Sheriff's Office and all of our law enforcement partners and firefighters."
In addition to ticket sales, funds raised from the event's silent auction, gun raffles, jersey raffle, and beer and cider sales will go to the cause.
Drinks will be provided by Mad Bomber Brewing Company, which also held a fundraiser for the event last Saturday.
"Mad Bomber has created an all-new blueberry-pomegranate cider just for this event – ​​red and blue come together for a great cause," Creighton said.
As for the game itself, it should be a high-energy affair with a massive amount of bragging rights down the line.
"The only thing I anticipate is how fast we're going to score our first goal," Creighton said with a smirk. "Let's just say they're going to have a hard time keeping up with us."
Kootenai County Fire & Rescue firefighter Adam Godwin is also thrilled to once again support a worthy cause and isn't too concerned about his team's Friday competition.
"The cops usually talk about a big game," laughed Godwin. "We don't talk as much as them and just let our game do the talking."
Tickets for the event can be purchased online at www.eventbrite.com/e/guns-vs-hoses-tickets-228749494897 for $8 or at the door for $10.
Creighton made sure to extend a big thank you to the Inland Northwest Heros Foundation for providing him with the necessary support for this event. "They were a big help."
For more information about Special Olympics Idaho, visit their website at specialolympicsidaho.org.