Welsh hockey player Natasha Fortnam steps away from international hockey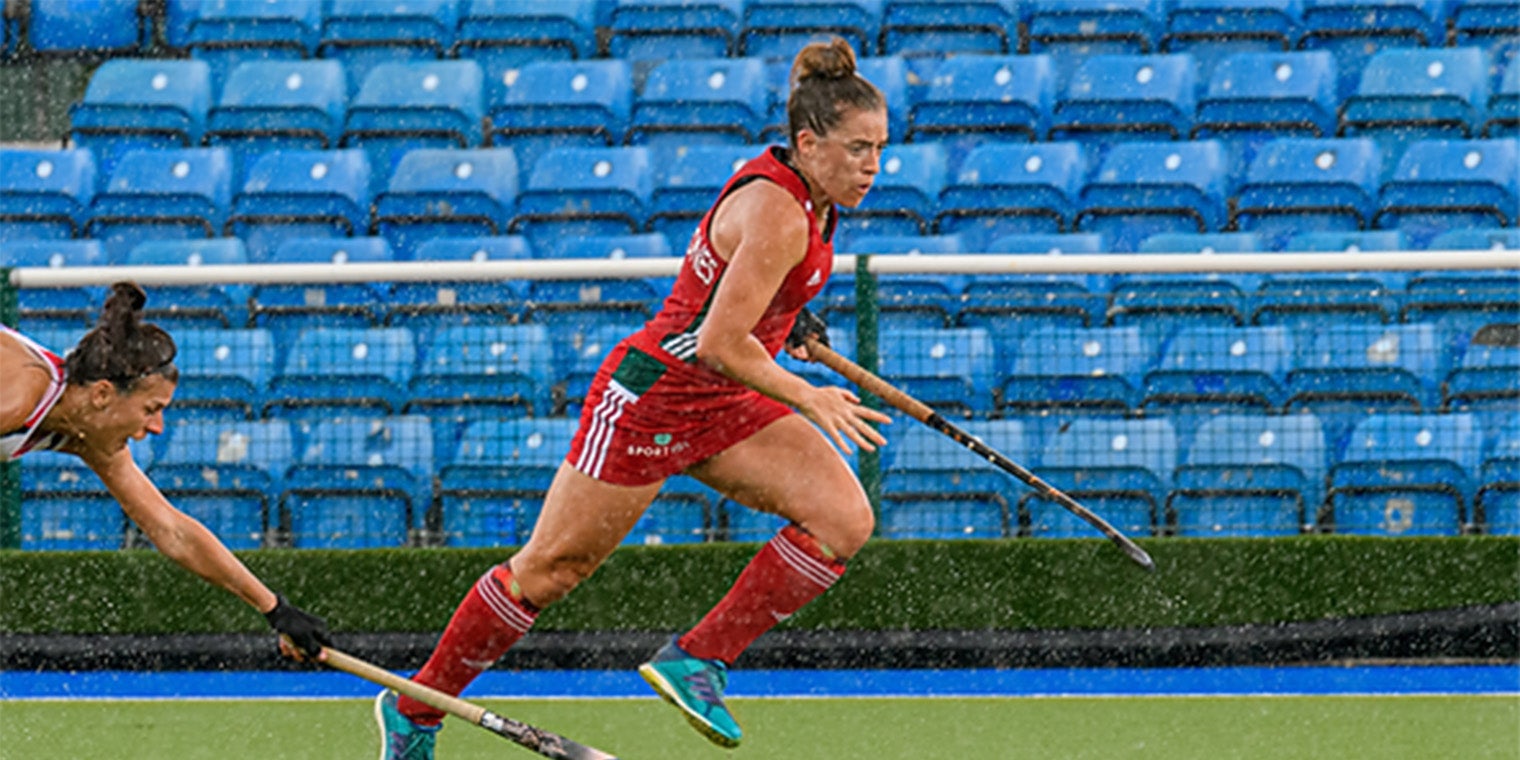 Natasha Fortnam, a member of the Wales senior women's team, has announced that she will be retiring from international hockey after representing Wales for 10 years.
Natasha made her senior debut for Wales in 2012, then as Natasha Marke-Jones, at the Champions Challenge tournament in Dublin, where she also scored her first international goal against the United States.
After making 95 appearances for Wales, Natasha has played in major tournaments around the world, including four European Hockey Championships, three World League tournaments and the 2018 Commonwealth Games on the Gold Coast.
A determined midfielder, Natasha scored the winning goal in Wales' historic 3-2 victory over India at the Games, a moment that will go down as the highlight of her career.
In 2021, Natasha married fellow Welsh hockey international James Fortman, who announced his retirement earlier this year.
Speaking about her decision to retire, Natasha said: "After ten years in the Wales jersey, the time has come for me to step away from international hockey.
"Representing your country is a huge honor. I've created some very special memories along this journey and I'm incredibly lucky to have met so many inspiring people, role models and lifelong friends. Hockey gave me a lot and made me the person I am today.
"I would especially like to thank my parents and my husband James for their unwavering support, without them I would not be where I am today. I wish the girls much success in the future."
Reflecting on Natasha's time with Hockey Wales, Head Coach Kevin Johnson said: "I would personally like to thank Tash for her significant contribution to the senior women's program on and off the pitch over the past 10 years.
"She was involved in many memorable experiences with the group – I'm sure many will remember her with great fondness for scoring 'that' late winning goal against India at the Commonwealth Games in Gold Coast in 2018.
"In many ways, that goal embodied Tash as a player. She has always been incredibly passionate and competitive when playing for Wales and no matter the level of the opponent or the challenge was always ready to meet them head on and compete in competition. .
"She will be greatly missed by the players and staff. We all wish her and her family the best of luck in their future endeavours. Good luck Tash and thank you from all of us!"